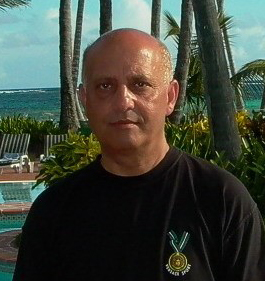 Introduction
Hi, my name is Steve Tcherkezian. I am a trained & highly qualified, highly skilled Japanese Hair Straightening/Thermal Reconditioning and Brazilian Keratin Hair Straightening specialist in Toronto (GTA). I have been doing Japanese Hair Straightening since 1999, Brazilian Keratin Treatment since 2005, and other conventional hair straightening for over 40 years. I am also a Trichoanalyst. Trichoanalysis is the scientific study of hair which allows a better understanding of the physical and microscopic properties of the hair.
X-asperated by Frizzy, Curly, Wavy, or Unruly Hair?
A DAILY CONSTRAINT:
Styling takes time
Difficult to manage
Too much volume
Your hair appears sensitized and dull … back to frizzy hair even after a smooth brushing.
WHEN CONFRONTED WITH THIS PROBLEM, WOMEN AND MEN WANT:
To be able to style their hair more easily and quickly
To reduce volume and relax curls
Healthy, supple, shiny texture
Lasting hold
THE SOLUTION: We have X-actly what you need! Simply Smooth - Tame unruly texture for a smooth, easy-to-style look. The result is sleek, soft, frizz-free and controllable hair that stays smooth all day, every day, with minimal styling effort. Japanese & Keratin Hair Straightening can create wonderful effects - The perfect alliance between efficacy and high cosmetic quality. Ultra Performance! And it is a tribute to the skill of stylists and technicians that so many results are successful; despite all the complexity of the chemistry and science of Hair Straightening.
"We are what we repeatedly do. Therefore, excellence is not an action but a habit". Aristotle - Greek philosopher.
Gallery